Week 1 of the Halo Draft League has concluded and you can view the current standings below. For those who aren't familiar with the league, here's a brief rundown:
The league is played on Halo 5.
Players can register to be drafted before each season begins.
All players will participate in a FFA tournament to create player ranks. The top players in the FFA will be offered a captain position (can be turned down).
Captains will draft their team using a bidding system. Team budgets and player prices are determined before the draft.
Player trades can be made, but need to be approved by the league's Board.
Each team plays 2 matches per week (scheduling is flexible to accommodate all players).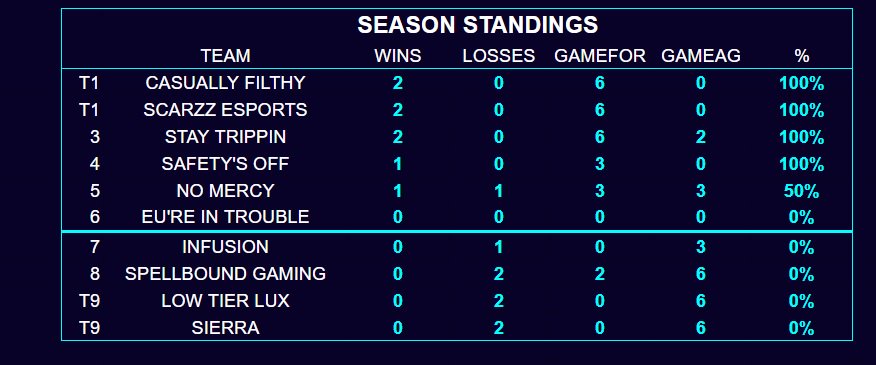 Registration for Season 1 is currently closed and will re-open for Season 2 in early February. Matches can be watched on the Halo Draft League Twitch channel. For more information, head over to the league's Twitter and/or Discord.
(Image via HDL Twitter)