The details for MCC's April Update has been posted by Postums over on Waypoint.
An event called "The Yappening" is taking place. You'll notice a new splash screen, main menu, and social playlist reflecting the event. You can also unlock two new nameplates by completing tasks in the playlist or campaign, however the window to complete them has not been announced.
The loading screens have been replace with new ones that provide details surrounding the match you're about to play. You'll see the map name, primary weapon, time limit, score to win, players in the match, loading states, the data center that is hosting the dedicated server, game type/description, and tips.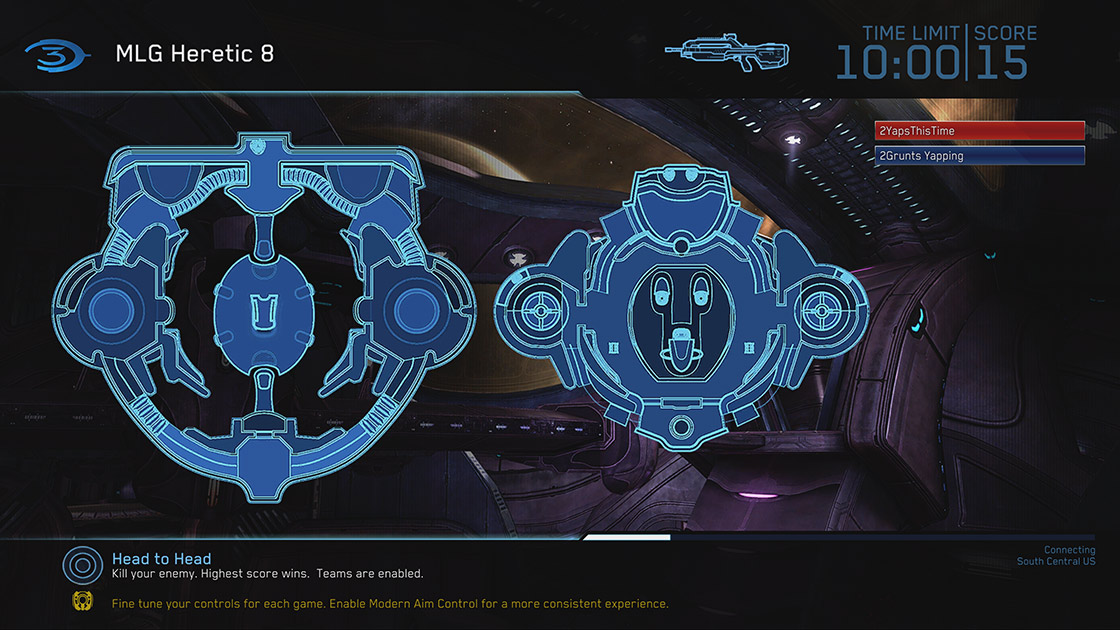 On the technical side, packet send rates have been increased to 60hz for all games but Halo CE. This upgrades the rate at which network packets are sent by the server. They've also increased the limits on how much data each packet can contain. In the end, this should improve online gameplay in cases of good and poor connections.
There were a bunch of changes to social games in Halo CE, Halo 2 Classic, and Halo 4, but only a couple that will affect competitive games. In Halo 2 Classic Hardcore, turrets have been disabled on Sanctuary for 3 Flag CTF and in 5 Flag CTF, suicide and betrayal penalties have been disabled.
The entire post with all of the details included with the update can be found over on Waypoint.