One of the best sites and tools for Halo statistics, Halo Data Hive, put out a tweet about an update that has been an update made that will now support MCC:
First update in a while. You can now find your latest 100 games of MCC by game and game variant. The Gamertag in the top navigation bar now has a dropdown for H5 or MCC stats. Hopefully more on the way! #Halo pic.twitter.com/QR3ojhZ7O7

— Halo Data Hive (@HaloDataHive) May 21, 2019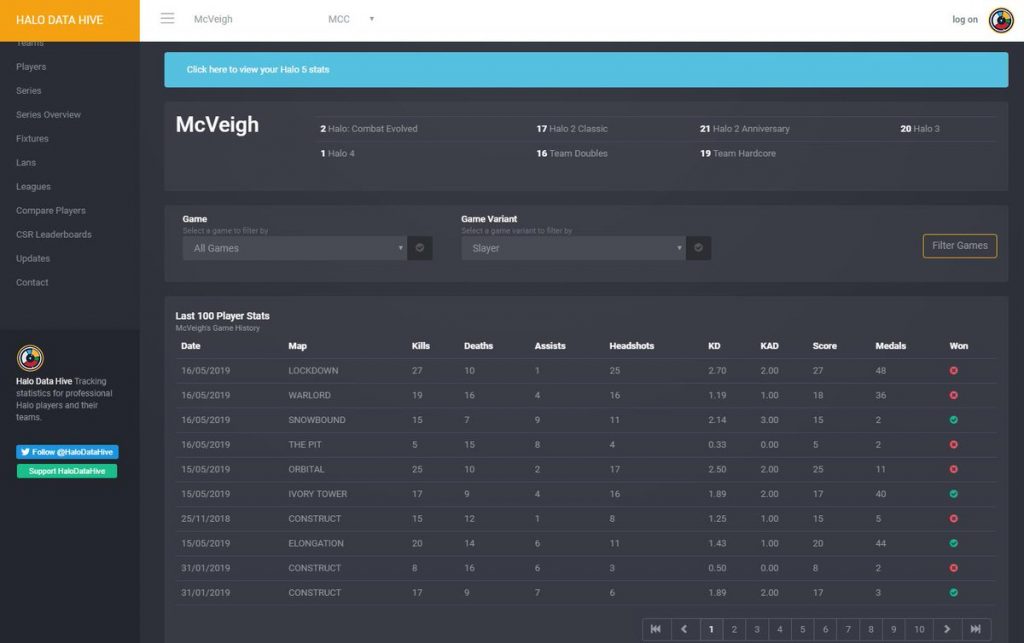 The site was previously only able to show Halo 5 stats. This is a great update and we can't wait to see what's yet to come.