Keeping the announcements coming, two more additions to the talent roster at Halo Classic: Atlantic City have been revealed:  Alex "ShyWay" Hope and David "Throoper" Throop.
ShyWay is a Halo content creator, partnered with HCS Grassroots, best known for his gameplay analysis videos on YouTube. He also livestreams on Twitch and is the host of HCS Weekly.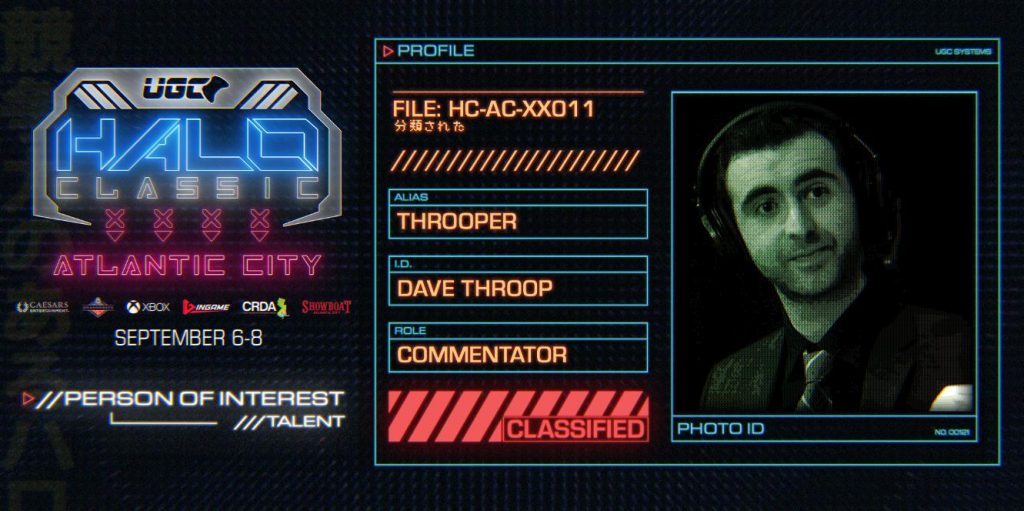 Throoper is an esports journalist and commentator. He currently hosts League of Legends show, Rift Talks, as well as Tilted Talk with Trooper, and is a part of the Community Team for ReadyUp.