Lead Producer of the 343 Publishing Team, farns, has published this month's Development Update over on Waypoint. Here's the meat and potatoes of it:
The Ugly Sweater nameplate is now available to earn. You can get it by completing 10 matchmaking games without quitting on snowy maps (includes Firefight) or by beating the Par Score on any two snowy Campaign missions
Bans have started to take affect for players abusing the XP system, specifically players going AFK and using macros, coordinated XP boosting, and Firefight suicides.
A patch was made on December 18th. Click here to view the details.
New features are being worked on including Challenges, Server Ping List (preview below), controller Push-to-Talk support, UI/UX improvements, double key-binds, additional mod support, and more.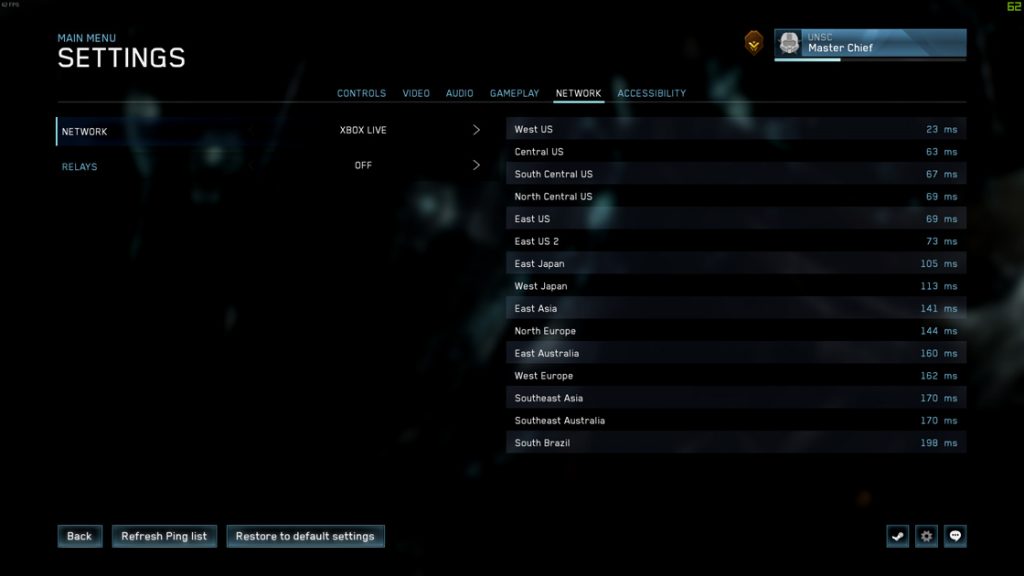 Features like cross-play, regional server selection, in-game FPS adjustments, and PC features on console (FOV slider) are still being discussed but are not in development.
Good progress is being made on Forge (Reach), Theater (Reach), Halo: CE, H2A, and Halo 3.