The Europa Halo Doubles Series has hit the halfway mark and although there are only two teams in Divisions 1 and 2 sitting on top at 4-0, there are a number of teams fighting for the 2nd through 4th positions. The bottom four teams from Division 1 will be put into a relegation bracket with the top four teams from Division 2 at the end of the season. Here are the current standings:
Division 1

Division 2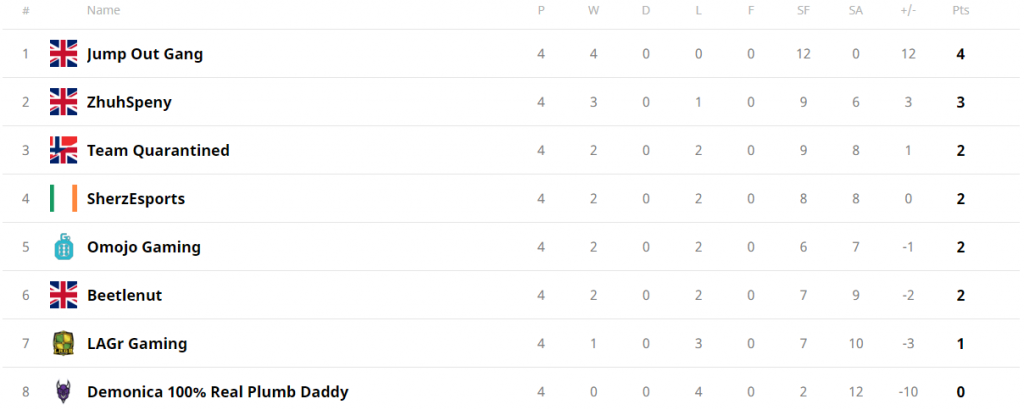 The sub-divisions that make up Division 3 are also competing for a spot in the Division 3 playoffs. The top four teams from each sub-division will be put into a single-elimination playoff bracket for a chance to be the champions of the casual division. Here are the current standings for Division 3:
You can keep up with the results and find more information about the teams over at Europa Halo's Toornament page. Be sure to follow Europa Halo on Twitch to watch the featured matches live. The next broadcast will be this Sunday, April 26th.