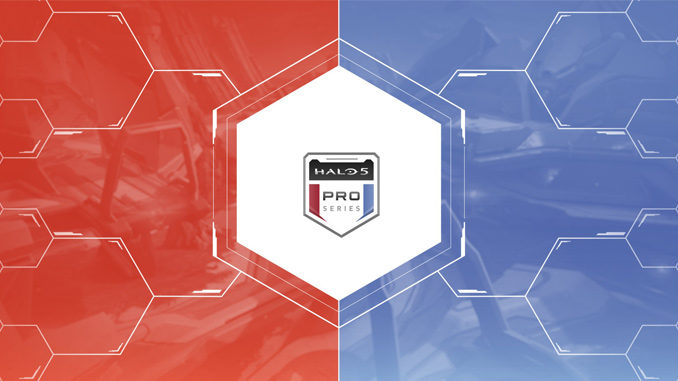 For the past five weeks, teams in the ANZ, EU, and LATAM regions have been solidifying their rosters, scrimming, and grinding away at Halo 5, hoping to earn a spot in their region's Season Championship. Now, the Open Tournaments are over and the stage is set with the Top Eight teams from each region ready to compete for their piece of each tournament's $5,000 prize pool. Below you can find the teams and rosters you'll be seeing compete tomorrow, separated by their Groups along with some of our friends' predictions from around the globe.
ANZ
Group A
iM Anooyed:  Empathetc, iM Bananasaurus, N00Y, Syxnrgy
On Top:  Barcode, BZIIRK, Madsyy, Slayz
Free Agency:  Jask3189, mikeYIPPYKIAY, Pappa Chilbo, Socksyy Boi
Archetype:  Enigma, Monza, Rambo, Weezy
Group B
Authority:  Junior, Louqas, Ninjestics, Pipz
OE Baby:  Benno, GrandLastShadow, Hazza IR, Snakei
R Rated:  Clusey, Frazer, Konflix, Pandoras a Wolf
Turkish Delight:  IDonttt, kHaunted, Tenjin, Scnator
1st – On Top
2nd – Authority
3rd/4th – OE Baby
3rd/4th – Archetype
EU
Group A
Cartel:  Legend, Sica, Shaady, SLG
FrenchPlusOne:  Cruzz, NURIX, TchiK, Zhuh
Muriel Robin:  IIMada, KronosZer, Sunriz, X3rThoS
Team Name:  Lunny, Morguhh, ShabbyDagger, Snakey
There's no doubt in my mind that Group A's top spot belongs to Cartel. The second spot however is a little more tricky. Team Name and FrenchPlusOne will lock horns for their chance at the semi finals and although this will be a tightly contested affair, I believe Team Name will have just a little too much firepower and will progress to the knock out stages.
Group B
Mock-It:  Batchford, Looney, Procisionite, Squashy
No Shields:  HeresToNow, NQOBY, UndyTonza, Sanart
QuestionReality:  Cr0ssMan, Luundy, Qatchy, Beetly
Power:  Jimbo, Mose, Kimbo, Snipedrone
Sherzy_1:
Power will lay claim to the summit of this group with Mock-It no doubt claiming the runners up spot. I don't believe the other two teams in the group can match these heavyweights.
Now semi finals time.
Power vs Team Name
This has all the ingredients for a great series. potential for a Game 5 if Team Name come out the blocks firing on all cylinders. However, Power have made it to the finals and these players know what's required to get the job done when it matters most. I predict a 3-1 in favour of Power.
Cartel vs Mock-it
Cartel have been formidable throughout the open cups and have handled Mock-It every time they've gone head to head. I think this is a 3-0 Cartel.
The Finals
Cartel vs Power
These teams have gone the distance in two finals. The Frenchmen having won the most recent. Just last week we had late drama as Cartel were staring down the barrel of defeat losing 2-1 in the series and Power only needing five seconds of ball time on Fissure. With the scores at 145-75 Cartel roared back to life playing some flawless Halo to snatch victory from the jaws of despair. With the scores all tied up and revitalized they took the Game 5 Slayer 50-42 to close out and truly legendary comeback. Will the big game players of Power be able to lick their wounds and bounce back when it matters most? You'd be a brave man to bet against this Cartel roster and so I won't I think Cartel win all the marbles in a thrilling 3-2 series!
LATAM
Group A
Just LATAM:  Atzo, Drift, Pelugott, Tapping Buttons
No Aim:  Devil Spider, Hendwn, IDystinct, Nebulossy
Lux Gaming:  Nugget, Hrymgel, Laaylox, Rorzch
Carnage Gaming:  Bluexide, Dynas, Coooler, Kroonoe
Group B
FireNIce:  Magico, Noble, Running JM, Bullet
No Mercy Esports:  Guardian FLYS, Johaan MC, Juan117s, Zzarck
BlastThunder:  ERICK L17, Excessive N, Grimsty, Impressivc
Mercy:  AirborneVanessa, DanM1zu, DYUA HCS, Nirodhar
1st – Just LATAM
2nd – FireNIce
3rd/4th – Lux Gaming
3rd/4th – No Mercy Esports