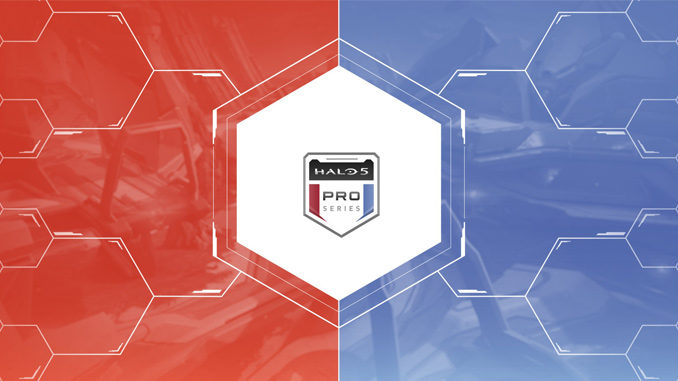 The second season of the Halo 5 Pro Series is officially in the books with today's conclusion of the North American Season 2 Championship.  The tournament began with a Group Stage with the best two teams from each group moving into the single-elimination bracket portion of the tournament. Unfortunately for Status Quo, NeedReleaseDate, FLYERS, and Force, they found themselves in the bottom halves of their groups and were eliminated. You can view more information about the Group Stage at the portion's page on FACEIT.
The semi-finals featured the same four teams we saw in the second Pro Tournament of Season 2. Inconceivable defeated Sentinels in both of those tournaments, but were unable to pull off a three-peat and were swept, 3-0. Kansas City Pioneers faced Cloud9 on the other side of the bracket and were up 2-0 in the series. During the third map, Eden Oddball, Cloud9 player, Renegade, ended the match abruptly mid-game as he was having technical issues. The game was restarted with the points carrying over and Cloud9 won as well as winning the series. After further review, Cloud9 was disqualified for this action and KCP was granted the win.
In the Grand Finals, KCP went up 2-0 in the series and were looking pretty good until Sentinels hit the switch and won the third map as well as the rest of the series, taking the crown for the second time.
There's no information yet on what's to come for Halo esports except that we know it will involve more Halo 5. Until then, be sure to check out the Events page for other tournaments run by the awesome community.