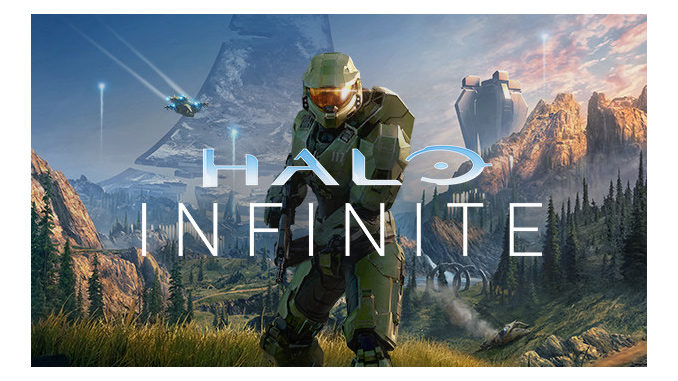 During the Xbox Games Showcase 2021, 343 Industries debuted a brand new, multiplayer trailer for Halo Infinite. The trailer showed clips from what looks like a Big Team Battle Capture the Flag match and Oddball match as well as what looks like a 4v4 match being played on the map we previously saw screenshots of. There were new weapons, vehicles and equipment shown, like a radar device called the "Threat Sensor" (00:23) and some kind of deflection ability/equipment called the "Repulsor" (00:44). We saw the grapple hook being put to use, with Spartans grappling the ceiling after grabbing the grappling hook (00:28), grappling weapons (01:01), fusion coils, and grappling vehicles (01:03). During the BTB footage, there's a moment where the announcer says "ordinance inbound" and a Banished-style banshee vehicle is dropped in to the map, which kind of resembles Halo 4 a little bit (01:20). "Combat evolving" will remain a thing (02:00) too. It looks like you'll be able to sprint while carrying the flag without being armed (at least in BTB, 01:37) and we see the Drop Wall again. The campaign and free-to-play multiplayer will be released this holiday and will run at 120fps on the Series X.
The Academy is a new place in Halo Infinite where players can sharpen their skills. It will feature a target range and also custom games with AI bots. You'll be able to configure specific loadouts and bot skill levels. You will also be able to fill missing roster spots in custom games with AI bots.
Arena will feature new and returning game modes of 4v4 and Big Team Battle will support 24 players on a map. There will be Ranked and Social playlists and limited-time seasonal events with special rewards.
Speaking of seasons, each season will feature new customizable pieces you can add to your Spartan via gameplay, challenges, events, and purchases. Things like helmets, gloves, shoulder pads, visors, weapon and vehicle coatings and even a personalized AI will all be customizable. 343 has mentioned again that there will be no loot boxes in Halo Infinite. All the customizable options are purely cosmetic and won't impact gameplay. It looks like the traditional red vs blue is (somewhat) gone, as players will retain their armor coatings/colors. However, there will be outlines around "friends and foes."
343 still plans for limited pre-release previews of the game with Halo Insiders later this summer.
Over at Waypoint, they've announced that tomorrow, 6/14, we'll see more gameplay and get more insight about multiplayer from the team at 8AM PST over on their Halo YouTube channel.