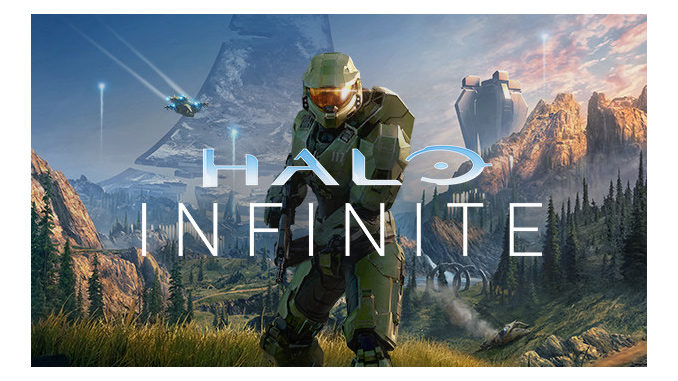 343 has linked up with IGN and will be showing off Halo Infinite as a part of the editorial's IGN First feature throughout the month of November. The first piece of coverage is the reveal of a new multiplayer map called "Streets."
The asymmetrical map, set in New Mombasa, can be found in the Arena playlist for Strongholds and Oddball gametypes. CTF is mentioned in the video, but lead multiplayer level designer, Cayle George, basically states that the gametype doesn't work well for the ranked playlist.
Based off of what was shown, the A (blue) and C (red) Strongholds will basically be each team's base spawn (blue team's spawn is slightly off to the side of A), with the B Stronghold horizontally center on the map, but against one side. The Drop Wall will spawn to the right of the A Stronghold and Thruster will spawn to the right of the C Stronghold. In the video we also see the Grappleshot, but the player spawned with it and we don't see it marked on the map layout. The rocket launcher will spawn in the center of the map as the power weapon. We also see the Mangler, Heatwave, Shotgun, Shock Rifle, Pulse Carbine, and Commando as weapon rack pick-ups. Spike grenades will also be available on the map. Of course, all of this is subject to change.
You can read the full article by Ryan McCaffrey over at IGN and watch his walkthrough with Cayle George in the video below. All images via IGN.