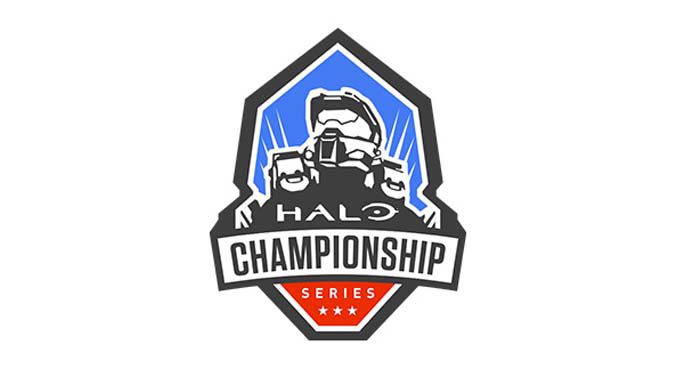 North America HCS Open Series
Day 1: November 20th – 12pm ET start.
Double Elimination. BO3
The Halo Championship Series (HCS) officially began yesterday.. and it's bigger than ever! 406 teams registered for the open and played through part of the double elimination bracket. From top tier signed and unsigned players to the pro-ams and new challengers, the largest number of teams in halo history assembled for their first taste of 4v4 Halo Infinite Competition in this exclusively online open competing for their share of $2,000.
The professionally commentated broadcast will conclude the tournament this afternoon, but yesterday we caught a fair bit of the action AND frustration in the winners and losers bracket on individual players streams as teams advanced and fell in one of the biggest brackets we've ever seen. According to the Face-It rules, teams were seeded randomly for this one, but generally lumping them into "pro" and "non-pro" categories, there were no major upsets, and from the matches we caught, overwhelmingly one sided. The majority of the winners bracket ended in 2-0s and our teams with two lives left are as follows:
Cloud9 (Renegade, The Eco Smith, Penguin, Stellur) vs Crowd Pleasers (Cratos, FilthyG, Svspector, PorkyJ)
eUnited (Spartan, KingNick, Rayne, Ryanoob) vs Seal Team Six (ElliElite, BoamX, Brainstrm, Suppressed)
Sentinels (Snakebite, Frosty, Royal2, Lethul) vs SpaceStation (Ace, Deciding, Tusk, Tylenul)
KCP (SuperCC, Druk, SoulSnipe, Taulek) vs Legendary (Triton, Musa, Wintur, RobtheTurtle)
The Halo 5 dominate forces of Inconceivable (Bound, Falcated, Bubu Dubu) along with a returning Snipedown first kicked G2 (Gilkey, Articc, Sabinater, Str8sick) down to the losers bracket in round 5 winning Live Fire Strongholds and Streets Slayer, only then to fall in round 6 to SpaceStation on Recharge Oddball and Bazaar Slayer. Bubu's survivability, Bound's movement and Falcated's gun skill did not skip a beat as they transitioned from H5 just days ago and Snipedown's return proved a solid versatile addition to the squad. Their disjointed teamwork, 1v1 losses, and some momentum breaking lagouts during the SpaceStation matchup contributed to their downfall. And SpaceStation's set-up busts were some of the best I've ever seen. The face off against Sentinels in what I'm hoping will be a close series.
Cloud9 convincingly sent an unorganized and sporadic Optic Gaming down to losers in Round 6 on some of the more open maps in the rotation and Optic's debrief after the match revealed some of the core fundamental philosophies of the current multiplayer meta.
Tommy 'Lucid' Wilson pointed out that they've "…gotta focus on the same things, together, and recognize the important spaces on the map." and returning champion Justin "iGotUrPistola" Deese reflects that they were "..trying to do too much out of their 'individual' spheres of influence."
Halo Infinite Multiplayer beta was released on Monday of this week and in that time teams have established their initial strategic pathways to success on these maps and gametypes. This afternoon's conclusion will crown those able to execute and give us all some strats to emulate, critique, and break in the coming months of what's to be the best Halo competition we've seen in years. Halo is back! See you there.
— Taylor 'Snow' Feraco. LVT Productions