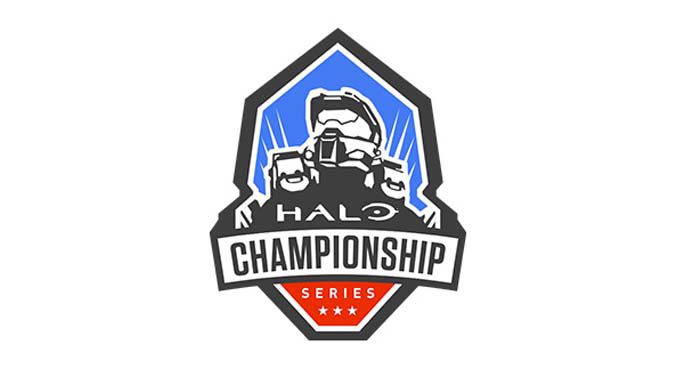 Cloud9 are looking to get their first win after being runner-ups in the first two Opens. Sentinels haven't performed as well as expected. Snip3down is making his return to the game. OpTic Gaming returned to Halo and are once again, dominant. These are just a few of the storylines developing heading into today's Qualifier. Today, 10 teams in total earned themselves accommodations and travel to the Major in Raleigh with eight of them securing a spot in Pool Play.
After being defeated by OpTic in Winner's Quarterfinals, XSET faced off against Sentinels, who lost to eUnited in the same round, in Loser's Round 13. Sentinels sent XSET packing, winning the series 2-1. The other half of Loser's Round 13 featured G2 versus Kansas City Pioneers, where G2 took the series 2-0 and eliminated KCP from the tournament.
Sentinels were up against Cloud9 in Losers Quarterfinals, after C9 was sent there by Inconceivable in Winners Semifinals. This round marked the switch from best-of-three to best-of-five matches. C9 were only able to take one map off of Sentinels and were eliminated, losing 3-1. G2 also fought for their tournament lives this round against eUnited. G2's first loss came from Cloud9 in Winners Quarterfinals and eU's came from OpTic in Winners Semifinals. Unfortunately for G2, the brooms were brought in by eU as they swept the series, 3-0, eliminating G2.
After a night of back and forth on Twitter from Lethul and Spartan, the match everyone was hoping would happen was up next. Sentinels and eUnited met again in Losers Semifinals where one of them would end the other's tournament life. The first map up was Live Fire Strongholds and went the way of Sentinels, 250-164. Streets Slayer was up next and Royal2 was really feeling it. The map ended 50-41 in favor of Sentinels with Royal2 responsible for 25 of their kills and only nine deaths. The third map, Bazaar CTF, went to time with Sentinels taking it 3-0 and beating eUnited.
Inconceivable had lost to OpTic, 3-1, in Winners Finals and were waiting in Losers Finals for Sentinels. The series started with Live Fire Oddball. Sentinels took round one, 100-87, and round two, 100-58, giving them the first map win. Map two was Bazaar Slayer which SEN also won, 50-46. Down two maps to zero, Inconceivable were on the back foot. They had to clutch up to stay alive and were able to, taking the third map, Streets Strongholds, 250-143. Up next was Aquarius CTF and Inconceivable used their momentum to also win that map, 2-1. It all came down to the final map, Recharge Slayer. Sentinels had a steak ready to serve to Inconceivable, but missed out by two kills. They eliminated Inconceivable from the tournament, winning 50-32.
Sentinels were on a tear and headed into the Grand Finals hot after battling their way through the Losers Bracket. OpTic Gaming had been waiting patiently from the Winners side to see who their opponent would be. Map one was Live Fire Oddball, which OpTic won 2-0. Recharge Slayer was the second map, which OpTic had a 100% win record on and they kept that record, getting a Steaktacular on SEN, 50-30. Sentinels answered back in map three, Streets Strongholds, with a score of 250-231 and then again in Bazaar CTF, 1-0. It was all tied up at two maps a piece. OG needed to win the fifth and final map, Aquarius Slayer, to have back-to-back-to-back championships. Sentinels weren't having any of it though and took map five 50-44, resetting the bracket.
Both teams were no strangers to the situation. Sentinels has had their share of bracket resets in Halo 5 and OpTic had just been apart of one less than two weeks ago in the first Open Series tournament. The second best-of-five got underway in the early hours of Friday morning and started out with a nail biter on Recharge Strongholds. Sentinels were down 172-116 but were able to make their way back and win 250-247. The next map, Live Fire Slayer, had the same intensity and again was very close, but this time OpTic were able to get the win, 50-47. CTF on Aquarius was next on the docket and went the distance, with Sentinels winning 4-2. OpTic was now in the same situation Inconceivable was in earlier. They had to be able to take map four or lose their first tournament of the 2021-2022 HCS season. The map was Streets Oddball and round one went to SEN, 100-75. Tired and determined to end it, Sentinels dominated round two 100-33 and handed OpTic their first tournament defeat. The sleeping giant had been awaken.
You can view the Top Eight teams and VODs from this tournament below. Note that the points shown are awarded to each player of the team. If you'd like to view the bracket, head over to the tournament's page over on FACEIT.