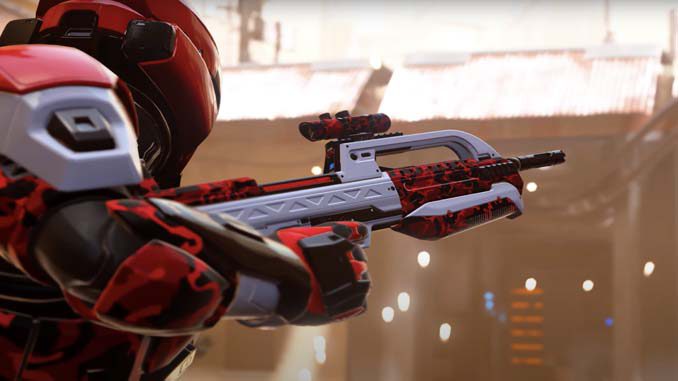 North American esports organization FaZe Clan unveiled its Halo Infinite roster on Monday evening.
The roster comprises veteran Halo players with a mix of competitive backgrounds across multiple Halo titles. FaZe Clan's lineup will consist of Jesse "bubu dubu" Moeller, Michael "Falcated" Garcia, Adam "Bound" Gray, and perhaps most notably, Eric "Snip3down" Wrona.
"I'm going to be switching to Halo Infinite competitively," Snip3down said in an emotional farewell video posted by his previous organization Team Solomid, to which he competed on its Apex Legends roster.
Don't cry because it's over. Smile because it happened.

Today we part ways with @Snip3down. Watching you and the boys over the last year has been a joy. We thank you for everything you brought to #TSM and we wish you nothing but the best for your return to Halo ✊ pic.twitter.com/xLVUsTMUvU

— TSM FTX (@TSM) December 13, 2021
"I've been around the gaming scene for quite some time – I've been competing for 14 years," Snip3down continued. "I've been on a bunch of different organizations and getting the opportunity to join a prestigious [organization] like TSM was pretty much a dream come true at the time."
As Noob Combo reported in November, Snip3down has already spent time playing alongside his now public FaZe Clan teammates in the Raleigh qualifiers. The 24-time Halo champion will play alongside Falcated and bubu dubu, a younger and highly skilled duo who had made a name for themselves in Halo 5. The group is rounded out by Bound, a name less familiar than the previous three, but one who had made himself known on the Halo esports circuit competing online alongside other professional players; despite this Bound has yet to compete in a LAN tournament, though the community is eager to see his competitive debut at one of the most prominent Halo esports events in a long while.
With FaZe Clan's roster reveal, Fnatic is the only HCS-partnered organization to have not disclosed its starting four players ahead of the first LAN event this weekend.
FaZe Clan's Halo Infinite roster is set to compete in the first-ever Major in Raleigh, North Carolina beginning December 17.