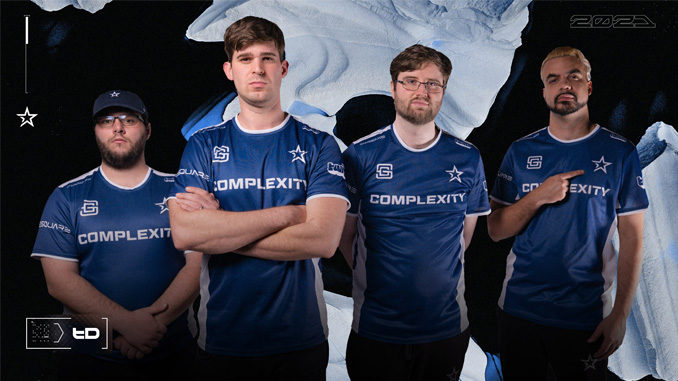 It's been ten years ago since we last saw Complexity in Halo. The org had a Halo: Reach team consisting of Hysteria, SK, BesT MaN, and Loki. Today, they have announced their return to the franchise with a new team. Representing the org will be Jacob "Hysteria" Reiser, Robert "Rob The Turtle" O'Connor, Justin "Hunter Jjx" Joseph, and James "TritonJB" Bolling. Assistant General Manager, Nick Ridgeway, on the new team:
"Halo Infinite promises a new golden era for Halo esports. Bringing the Complexity brand back to the scene a decade later with this talented roster is a meaningful moment for the entire organization."
Suit up.

Complexity enters @Halo pic.twitter.com/6dlt5FGKue

— Complexity Gaming 🎄 (@Complexity) December 17, 2021
Complexity is one of the longest-running esports organizations in North America, so it's fitting that the roster has some seasoned veterans. Hysteria is a five-time Halo champion and Hunter Jjx has been competing since 2007. Rob The Turtle also has a decade of competition under his belt while TritonJB is a newer player who competed throughout Halo 5.
Here's what Hysteria had to say about competing once again:
"The energy and excitement around Halo Infinite is a testament to the franchise's staying power and the role it has played in the lives of millions of gamers, including myself. Halo Infinite provides an exciting new chapter in my career and for the franchise at-large. To make my competitive reprise representing a brand like Complexity is a truly unique opportunity."
The team will be making their debut under the Complexity banner at the Raleigh Major taking place this weekend. Congratulations to all involved.