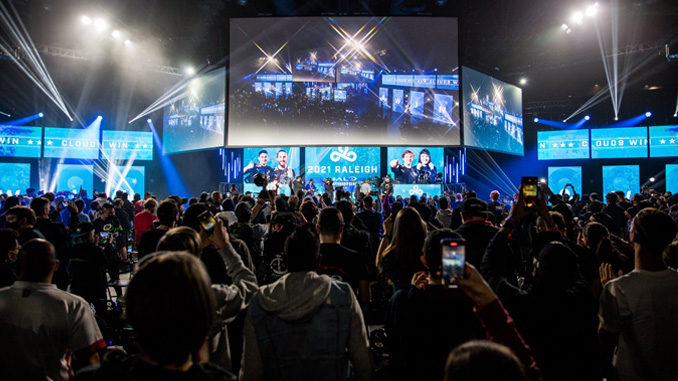 The first Major of the 2021-2022 season has come and gone and boy did it deliver. Two hundred seventy-two teams from across the globe came to test their skills and compete for a piece of the $350,000 prize pool. That's right, the initial prize pool of $250,000 was increased a big $100k thanks to the Halo community and crowdfunding.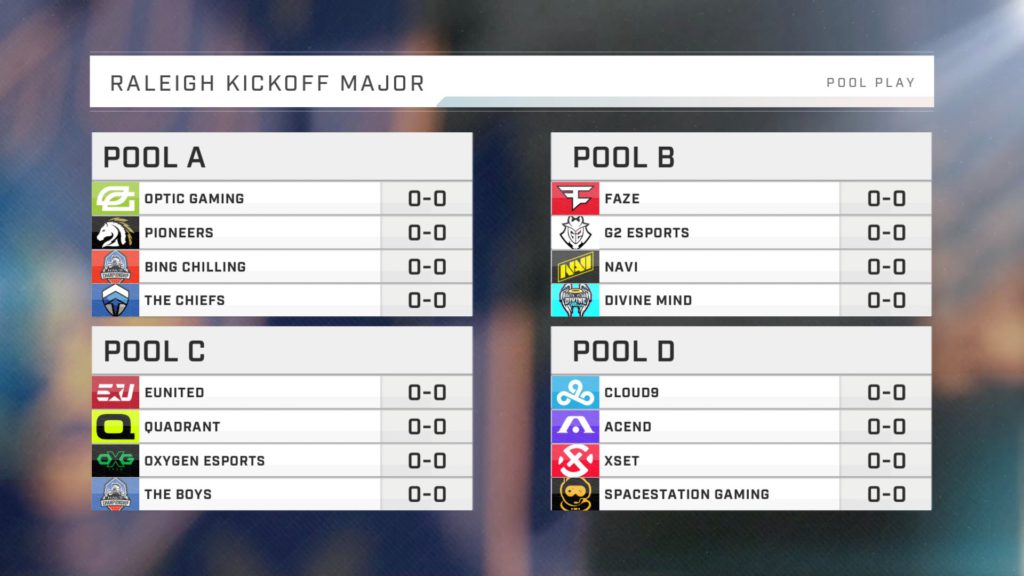 The event started on Friday with the 198-team Open Bracket and the 16 teams in Pool Play who qualified from the online Raleigh Qualifiers and HCS Points. Unfortunately none of the teams from Mexico and a couple from ANZ were able to make it, so their Pool Play spots were filled accordingly. The Top 16 teams from the Open Bracket would then move on and join the Pool Play teams in the Championship Bracket.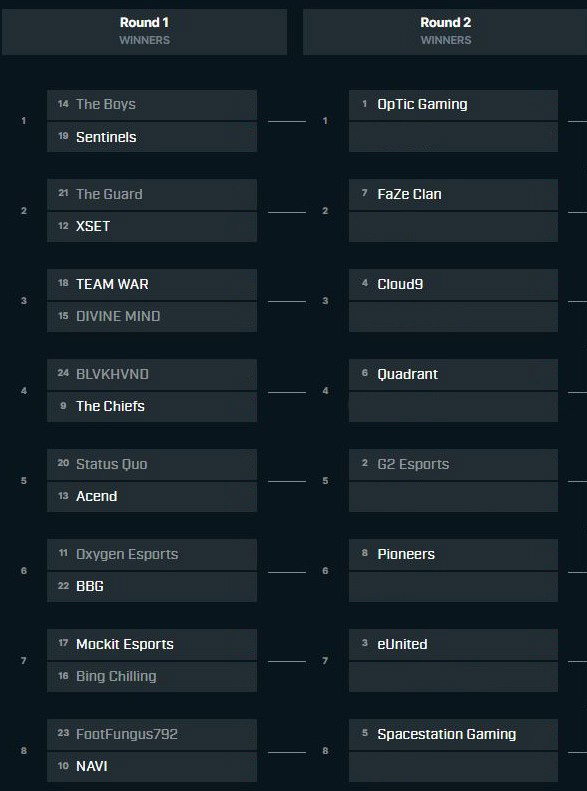 After a few rounds of play, we saw a few of the Pool Play teams get eliminated from the tournament. In Round 1 of the Elimination Bracket, Bing Chilling, Divine Mind, and The Boys were sent home while XSET, Oxygen Esports, and The Chiefs lost their second Championship Bracket matches in Elimination Round 2.
The top two teams coming into the event from the EU region, Quadrant and Acend, ended up finishing Top 16 alongside Status Quo, BBG, The Guard, Unsigned Talent, Team WaR and G2 Esports. No teams from the Open Bracket with the exception of Sentinels were still alive in the tournament.
All of the ANZ and EU teams were sent home except for one, NAVI. The team was looking to break or at least tie their record of highest placing non-NA team at Top Six. Their next opponent would be FaZe Clan, who received their first loss to OpTic Gaming. They had faced FaZe in Pool play, where they lost 1-3, but this time they weren't able to find a victory and were sent home after losing 0-3.
The other two teams fighting for Top Eight were Spacestation Gaming and Sentinels. The former World Champions were able to sweep SSG 3-0 and keep their hopes of a championship alive. They moved onto Elimination Round Six where they would have a rematch against the team that sent them to the lower bracket in Winners Round Two, OpTic Gaming. Both teams each took two maps, bringing it to a fifth and final one where Sentinels were able to get their revenge, winning Streets Slayer 50-49 and guaranteeing Top Six.
FaZe Clan and Kansas City Pioneers would face off for the other Top Six spot. The two teams alternated wins in the first four maps, also taking the series to a final fifth map of Streets Slayer. Unfortunately for KCP, FaZe showed how hungry they were, getting a steaktacular and winning 50-28. They would take on Sentinels next.
The first map was Recharge Oddball where FaZe came out on top, winning two rounds to one. Bazaar Slayer was up next and FaZe, once again, found themselves victorious winning a close match, 50-48. Sentinels answered back in map three, Live Fire Strongholds, winning 250-135 and staying alive. It didn't last long though, as FaZe beat Sentinels 4-3 in Aquarius CTF, sending them home in fourth place.
eUnited had just lost to Cloud9 in Winner's Finals and were now set to play FaZe Clan in Loser's Finals. After losing the first map, Bazaar CTF, 2-1 eU responded by winning maps two and three:  Live Fire Slayer 50-42 and Streets Oddball 2-1. Map four was Recharge Strongholds, which FaZe won, 250-105, and yet another game was about to take place. Earning their spot in the Grand Finals, eUnited defeated FaZe in Aquarius Slayer, 50-43.
The Grand Finals were set and would have Cloud9 (WB) in a rematch up against eUnited (LB) in a best-of-seven series. Cloud9 came out swinging taking map one, Streets Oddball, 2-0. The second map, Recharge Slayer, went to time in a nail-biting 46-45 in favor of C9. They also took the next map, Live Fire Strongholds, 250-157. eUnited needed to win the fourth map to avoid being swept and sent home. They did just that on Aquarius CTF, winning 2-1. Cloud9 weren't having any of it, though, and put the nail in the coffin on map five, Bazaar Slayer. They defeated eUnited 50-37 and became the HCS Raleigh Major Champions.
To view the entire Open Bracket, Pool Play, and Championship Bracket, head over to Esports Engine's HCS portal.