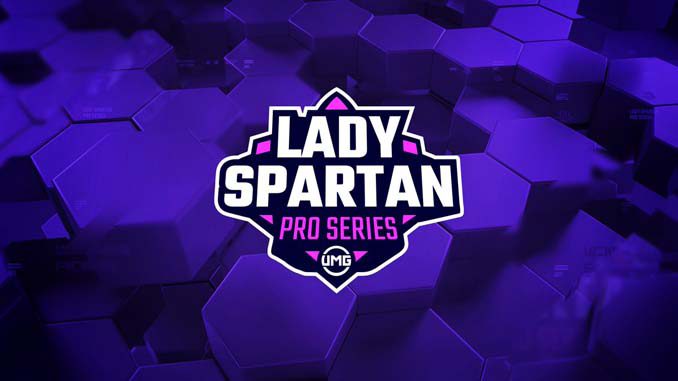 UMG Gaming has announced the launch of the Lady Spartan Pro Series, a $20,000 4v4 tournament series dedicated to female players.
UMG Gaming has launched Season 1 of the Lady Spartan Pro Series, a $20,000 Pro Series aimed at shining a spotlight on the underserved female Halo community, offering a place for the women of Halo esports to build their skills in a safe, non-toxic and harassment free environment.

While esports by nature can be considered inclusive, harassment and toxicity stands in the way of female gamers competing at the top level. To further UMG's commitment to Halo's female community, the LSPS program has welcomed Hayley "Veronickuh" Legros, a prominent female Halo competitor and community member, to the team as a community liaison and series planner.
The tournament series will follow a format similar to the HCS Pro Series, with Open Qualifiers and Finals. The Open Qualifiers have a 32-team cap and will be played until the Top 8 teams are determined. Those teams will then play out the rest of the tournament in the Finals. Each tournament will have a $2,500 prize pool and will also award pro points based on placings. The season will conclude with the Grand Finals which will feature the Top 8 teams by pro points and have a $10,000 prize pool.
UMG Gaming Director of Business Development, John DeHart, stated:
Our goal with this tournament is to break down the walls that have been unjustly placed in front of female competitors across the esports ecosystem. We are beyond excited to support and uplift the female Halo community and truly build on the ground floor to empower them with a place to build their skills, confidence and encourage these skilled players to make the jump into the HCS Open ecosystem.
Here's the schedule:
Pro Series 1 Open: March 5th
Pro Series 1 Finals: March 12th
Pro Series 2 Open: March 19th
Pro Series 2 Finals: March 26th
Pro Series 3 Open: April 15th
Pro Series 3 Finals: April 16th
Pro Series 4 Open: May 7th
Pro Series 4 Finals: May 14th
Grand Finals: May 21st & May 22nd
You can catch the Finals as they will be featured on Twitch.tv/UMGGaming and Twitch.tv/Xbox.
Find your teammates, gear up and start practicing! Registration opens next Wednesday, February 23rd.