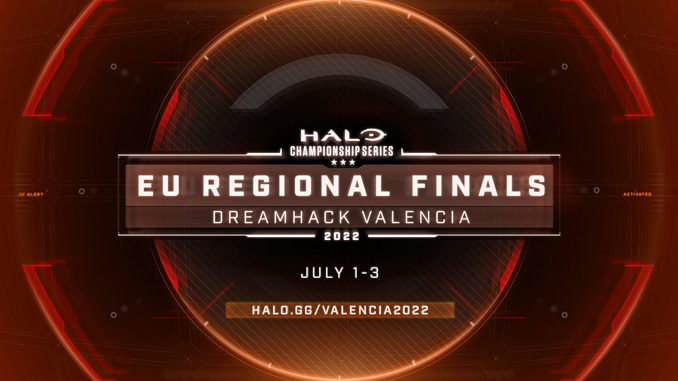 Over the weekend at DreamHack Valencia, the HCS EU Regional Championship took place. The region's best competed to take the lion's share of the $100,000 prize pool and cement themselves as EU's best Halo team. The tournament was filled with surprises, upsets, highlights, and more. JLINGZ Esports turned heads, finishing in fourth place after a great performance and Online Warriors did not live up to expectations. NAVI's new addition, zMightys, proved he has what it takes to compete with the heavy-hitters while Jimbo put the team on his shoulders and Scorched.HVND, after forming just a month ago, placed top six.
In the end the top two teams going into the tournament, Quadrant and Acend, found themselves in the Grand Finals. Quadrant came from the Lower Bracket and were able to take Acend to a Game 7, but unfortunately for them Acend were able to prevail and were crowned Champions.
The top eight teams can be seen in the graphic below with 9th through 12th below it. You can view the bracket over at FACEIT.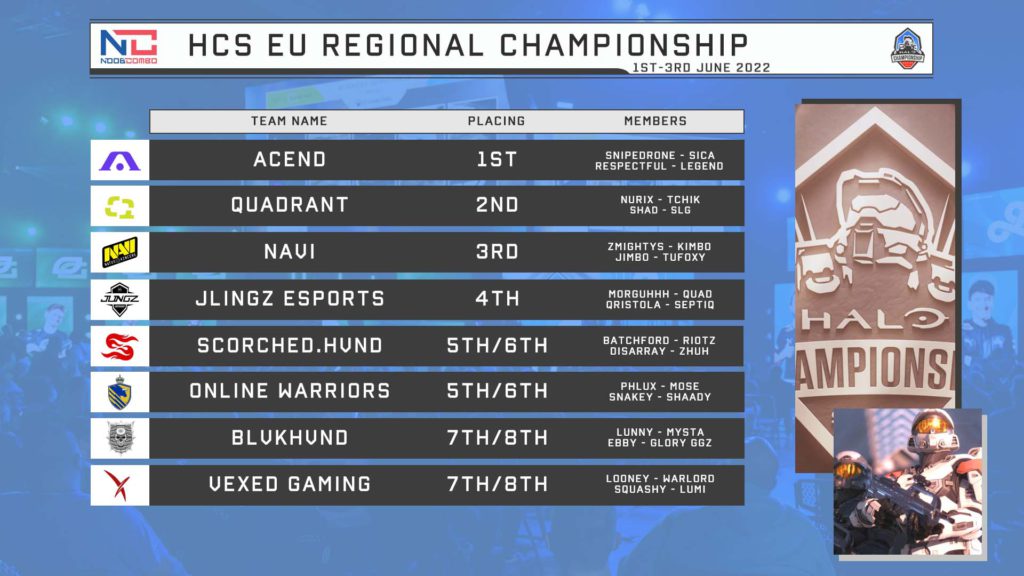 9th/12th
DeathroW – Sinder, Geriko, Zef FTN, Bastos
Frostbite Esports – Marvies, Systematic, Zaoc, Cr0ssman
Diamond Dogs – BlizZ, Kayadeb, Hybrid, Boaz
Reclaimer Esports – Shabby, Nemains, Valkyrie, Millsy