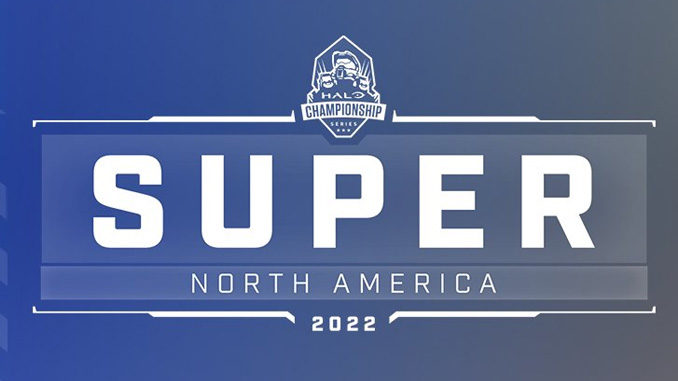 North America's best teams competed over the weekend in the HCS North American Super for $125,000 and to be crowned number one. Five teams from the Kansas City Major and the top three teams by HCS Points had already secured themselves a spot in Pool Play: Sentinels, Cloud9, OpTic Gaming, Pioneers, G2 Esports, Gamers First (G1), FaZe Clan, and eUnited. The remaining Pool Play spots were filled by the top four teams from the Qualifier (Complexity, Oxygen Esports, Fnatic, and Lionz) and top four teams from the Open Bracket (Spacestation Gaming, Native Gaming, Forbidden Fruit, and Need An Org).
Pool Play produced many close games, upsets, and surprises such as Oxygen Esports defeating the new FaZe Clan or G2 showing off how much they've improved with ANZ-star Barcode.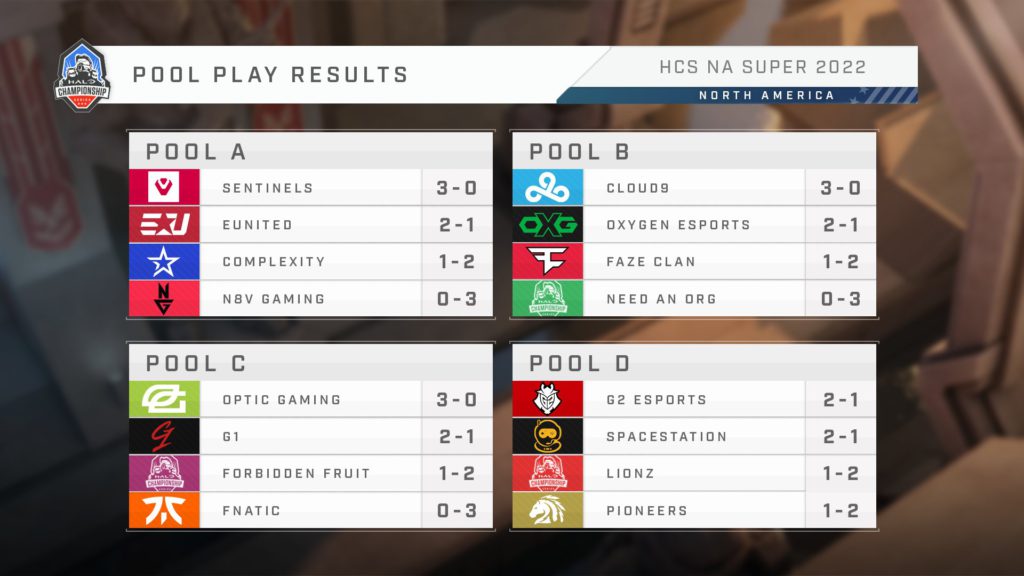 The bracket portion of the tournament started on Saturday where the bottom four from the Open Bracket were waiting in the Elimination Bracket. The story of the tournament, however, was Gamers First (G1). The team had seen themselves outside the top eight at each LAN so far, but with the addition of bubu dubu the team was looking to change that.
G1 was sent to Elimination Round 5 after they lost to Sentinels 3-1. They faced eUnited where they swept the series, 3-0. After that they were up against the winners of the Raleigh Major and NA Regional, Cloud9. The series went the distance, but G1 were able to defeat C9. Sentinels were their next opponent, who lost to OpTic in Winners Finals. The boys in red seemed to be no problem for G1 though, as they swept the Kansas City Major Champions, 3-0. In the Grand Finals, the giants in OpTic Gaming were waiting for G1 and put an end to their run, winning 4-0 and donning the NA Super crown.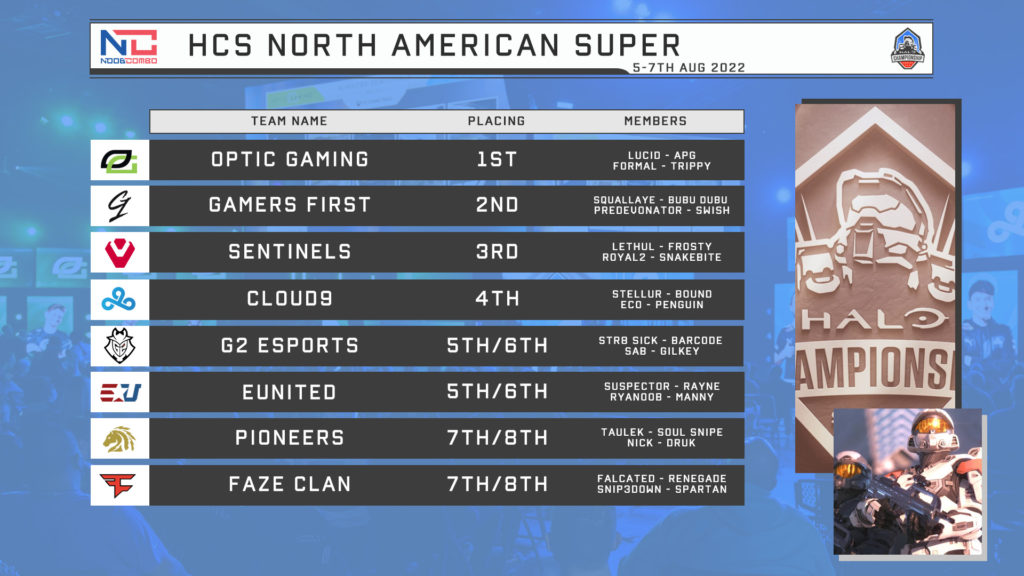 All roads lead to the next Major in Orlando, taking place September 23rd through 25th, where the best teams from each region will be competing to prove that they are the best Halo team. The Top 8 teams in the graphic above have all secured themselves spots in Pool Play at the Major.